SPS University entices teachers back to Sterling
Amid the teacher shortage, Sterling Public Schools is doing their part in bringing in teachers to the district.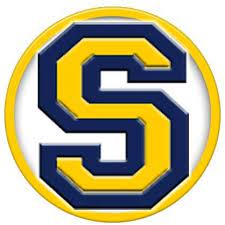 Sterling Public Schools has launched what they are calling the "build-a-teacher" program, which is called SPS University. The efforts were needed especially due to the teacher shortage many schools are facing throughout the state and country.
  Sterling Public School's has partnered with Sauk Valley Community College to bring graduates of Sterling High School back to teach in the Sterling Public Schools system. So far, it has been relatively successful. This comes at a great time as well.
  The teacher shortage in Illinois has hit a breaking point with school districts all over the state suffering. A survey from 2021 regarding the Illinois educator shortage found that 88% of the 663 school districts surveyed were having problems finding teachers and substitute teachers. The same survey was put in place this year and the percentage dropped to 73% saying they were having teacher shortage troubles. So as of now, things are looking a little better for school districts.
  Senior Anna Hutchison is enrolled in the Early Childhood Education class here at S.H.S., and she is looking to pursue a career in teaching. 
  When asked if she would be interested in coming back to S.H.S. to teach, Hutchison said, "If the opportunity presented itself, yes, I would love to come back to Sterling and teach. I love the environment here, and it's familiar to me. Being someone who doesn't like change, familiarity is important!"
  Hutchison also weighed in on the pride she has from being a future graduate of Sterling and what would draw her back to the school district and city of Sterling as a whole. "I love the sense of pride already instilled here. It's contagious! Every department is represented and respected. Also, Sterling is familiar, and my family lives here, so it's definitely enticing to come back. I have a base here, and it'd be hard for me to build that as strongly anywhere else."
  The "build-a-teacher" program has already helped find teachers for SPS and so far hasn't hit any roadblocks. It is a great program with a great goal of bettering the school district. 
  If you are a proud graduate of Sterling High School and looking to teach, we would love to have you come back and teach the next generation of Golden Warriors.
Donate to The Warrior Word
Your donation will support the student journalists of Sterling High School. Your contribution will allow us to purchase equipment and cover our annual website hosting costs.