Math class with a twist
  Whether a student enjoys growing plants or wants to be a computer programmer, Sterling High School has many different classes that pertain to the interests and future careers of students. Statistics in Sports is an example of a math class with a twist. 
 This class specifically looks at and calculates statistics that are used in sports. From tennis to football, all sports are a part of what these students work on throughout the year. One stat that they look at all year is random chance and how ability plays a role in that chance.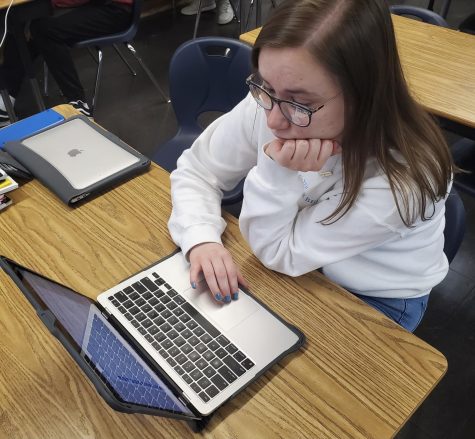 Knowing students' passion as well as his own passion for sports, Math teacher Joel Penne began teaching this class 12 years ago. Throughout the years, he has brought new ideas and interactive activities to bring more reality to this class. One of those activities is that the class participates in Fantasy Baseball League at the end of the school year. 
  Penne stated, "I have played fantasy sports for many years and I always feel more knowledgeable about the sport when I am done. Some students will find something in fantasy baseball that they enjoy and will play for a long time to come."
  Penne started doing fantasy baseball with his students two years after he started. Students are put into pairs and draft the players they want based on a z-score. A z-score measures how many standard deviations a performance is above or below average. Penne is also a part of this drafting team with Mr. Gale. 
  Senior Brayden Vereide said, "Fantasy baseball is fun because we get to use what we learn in class in a real life scenario, and it's a fantasy league that everyone can get involved in."
  Statistics in Sports opens a whole new world of math that is enjoyable for many.
Donate to The Warrior Word
Your donation will support the student journalists of Sterling High School. Your contribution will allow us to purchase equipment and cover our annual website hosting costs.