Entertainment Review: Kid Cudi's "The Man on the Moon"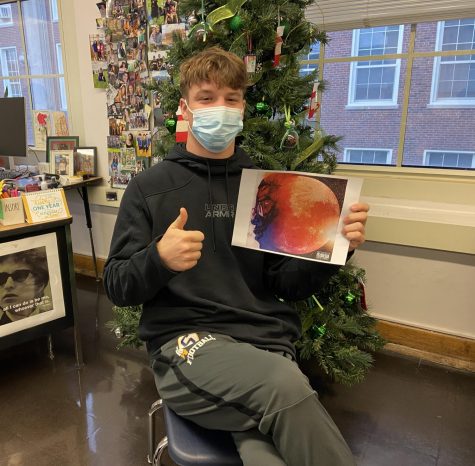 Kid Cudi's debut studio album, "Man On The Moon: The End Of Day", was released in September, 2009 and is probably one that will never be topped. You can access this completely free on many streaming services, including Apple Music, Spotify, Soundcloud, YouTube, and many more.
  This absolute masterpiece of an album can be considered rap or hip hop. Some of the songs have a traditional rap feel, while some lean toward being hip hop songs. 
  The best part about this album is that there is 1 hour and 8 minutes with 18 songs. None of these songs are skip worthy. The features Cudi includes adds emotion and narrative to fit into the album. 
  The biggest negative is that it's not everybody's cup of tea. Many online album reviews were negative when this album came out. Most people who come out with music try to produce something everyone will like and appreciate, but Cudi's approach was more for the people who like this specific type of music.
  The purpose behind writing this album is to shine light on the darkness that comes with depression, anxiety, and loneliness. 
  Compared to any of his other work, it is very different. When having had a 12+ year career, there is time to try a lot of different things. All together he has eight studio albums; two of these albums that relate to "Man On The Moon: The End Of Day" are "Man On The Moon 2: The Legend Of Mr. Rager" (2010) and "Man On The Moon 3: The Chosen (2020)". It is slightly similar to his third studio album "Indicud," which came out in 2013. However, with his other four albums, he has been experimental and expanded his horizons. 
  With this being completely free to access, all it costs is a little over an hour of your time, which is definitely worth it. This hour could completely change what you think you like about music. Cudi does not just produce a boring product to maximize profit, he creates his absolute best work and fans expect nothing less.
Donate to The Warrior Word
Your donation will support the student journalists of Sterling High School. Your contribution will allow us to purchase equipment and cover our annual website hosting costs.