Entertainment review: "It Ends With Us"
  In 2016, Colleen Hoover released a romance fiction novel titled "It Ends with Us." This popular book can be purchased in Barnes & Noble and most bookstores around the United States. 
  "It Ends with Us" is a love story about compassion and honesty. However, this book covers some other triggering topics. Throughout the book, the depredation of abuse is vastly shown.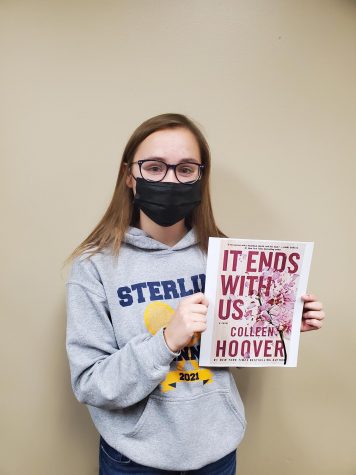 This novel was written in order to bring up a topic that most people don't want to talk about because of how badly effective it is. In the book, Colleen Hoover writes from the main character's point of view that "all humans make mistakes. What determines a person's character aren't the mistakes we make. It is how we take those mistakes and turn them into lessons rather than excuses." 
  With this book being a romance fiction novel, it is not similar to many of the other books under this genre. It explores the not-so-good sides of relationships, not only with a significant other, but also with one's parents.
  This book was one of the best books I've read. It makes the reader realize what is good and bad within relationships. One will walk away from this book and not want to ever let domestic violence be something that they ever let happen to anyone. 
  Colleen Hoover is an exceptional author. She is the #1 New York bestselling author of eleven novels. Her books are popular with young adults. 
  "It Ends with Us" is a book that is worth the money. About $15, for a book to change a person's outlook on life and love. 
  This book is definitely deserving of all the rage. Overall, most reviews are positive as they love the message and storyline within this novel.
Donate to The Warrior Word
Your donation will support the student journalists of Sterling High School. Your contribution will allow us to purchase equipment and cover our annual website hosting costs.