S.H.S. athletes build team spirit
 When it comes to sports, team building is an important part of forging a stronger bond between team members. This will not only help teams work more efficiently, but will also connect teammates as friends. Team building can be done in more ways than one. Below are some ways to help bond teammates together. 
Joining together for dinner
Food, everyone loves it. Having teammates eat and talk just brings the room together. This opens up new opportunities for people to open up and start new conversation topics. 
Doing activities can allow players to have fun and enjoy each other's company. Having activities to do allows players to work together to accomplish a goal. Playing games that involve separate teams can bring in some friendly competition that players will enjoy. 
Having deeper discussions with teammates
Letting your team know it is okay to be emotional with one another is a great benefit when it comes to becoming emotionally stronger as a team. This also gives players the opportunity to confide in one another without the feeling of judgment. 
Teams at S.H.S. have found a number of ways to bond. Below are a few examples.
"To bring our team together, we have team dinners every Thursday before a game and try to do lots of new team bonding activities," said cheerleader Macie Brady. 
 "We went to Shelby Rae's after our last practice, do team gifts, and we got each other food in our early meets," shared golfer Brinley Francis.
"We do team stretches and we have talk time after we stretch about our lives, I trust them like my family so I tell them everything, trust. Is. key," stated poms member Addison Andrews.
"We have team dinners, like for example we went to breakfast one morning after practice, and also came together during practice and played a game to enjoy it more and have fun with each other," said cross country member Connie Ibarra,.
"We have team dinner because it allows us to have some down time as a team before game day," shared football player Christian Beasley.
Boys soccer player Marco Chino shared that the team bonds by having "Team dinners and hanging out outside of just practice or games."
"After meets, we will sometimes go out to eat together and just enjoy eachothers company,"
 girls swim team member Samantha Knox.
"We have done a lot of team bonding activities throughout the season," volleyball player Maggie Rowzee.
   Team building is beneficial and is a great thing to practice within sports. Having a better understanding of team building will elevate your team.
Donate to The Warrior Word
Your donation will support the student journalists of Sterling High School. Your contribution will allow us to purchase equipment and cover our annual website hosting costs.
About the Contributor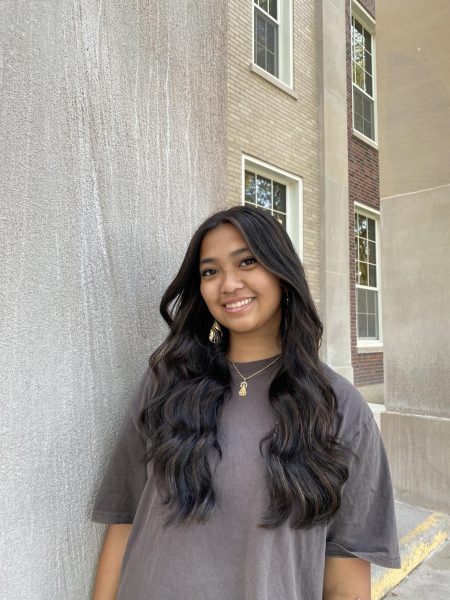 Victoria Nguyen, Copy Editor
Victoria Nguyen is a junior and is a second year member of S.H.S. Publications. She is involved with the Student Athletic program at school. Her hobbies...