What sophomores should be doing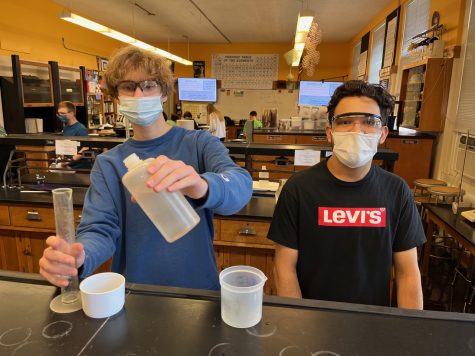 Sophomore year of high school presents its own unique challenges. While no longer a freshman, sophomores still have much to learn. As a sophomore in high school, students should be focused on their grades and attitude. Some sophomores are still getting the hang of high school because COVID-19 messed up last year; students went to school every other day or even got quarantined. 
  You should help out the freshman. Usually, freshmen don't know how high school works. Helping them out would encourage them to do great in school. Sophomore Braylen Boer mentioned, "Upperclassmen told me to always try in school and to get into extra activities, and it helped me prepare for my sophomore year." 
  Sophomores should be turning in their work, working hard on every assignment and test, and keeping a positive mindset. Sophomores should always check their grades. 8th hour is an extra hour that gives you more time to get missing assignments in, work to improve grades, and to organize yourself. You don't ever want to be at school for another hour, so keep your grades up!
  Sophomores should always try to ask for help. Getting help from peers and teachers can be beneficial to school and the overall future.
   Junior Andrew Bland said, "Asking a teacher for help will get your grade up." Teachers are an important part of high school, considering they know a wide variety of information that students may not know. 
  Physical science teacher Tim Kelleher said, "It is important for students to ask questions because it helps them solidify their own understanding." Asking questions helps you become less shy and learn more.
  At the end of the day sophomores should work hard, and focus on their grades and assignments. Maintaining a great positive attitude will help with success as a sophomore. 
Donate to The Warrior Word
Your donation will support the student journalists of Sterling High School. Your contribution will allow us to purchase equipment and cover our annual website hosting costs.