7 Brew Coffee begins building in Sterling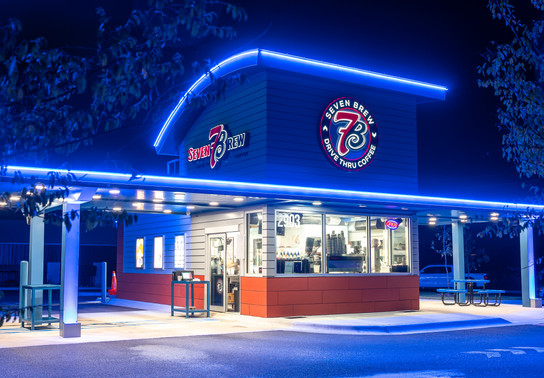 On November 11, a new coffee shop called 7 Brew Coffee started to be built in Sterling. While there are already a few coffee shops in Sterling, 7 Brew Coffee has unique offerings that will make it a must-stop place for many.
  7 Brew Coffee got their name from the seven different coffees that they have. The coffee that 7 Brew uses comes from Ethiopia, Columbia, and Brazil, which is pretty neat since typical coffee shops just use regular coffee beans. 7 Brew Coffee doesn't just have coffee; they also have slushies, smoothies, and even drinks that appeal to kids.
  7 Brew Coffee isn't too big, because it's mainly a drive through but they do get your orders pretty fast. The business also has a pretty cool design throughout the building, which I haven't seen any other coffee shops do with their business. They have neon blue lights outlining their building when it gets dark out. 
  Some drinks that sound interesting are the energy drink slushies. You can basically pick any energy drink you want and the workers will make it for you, which is really interesting. There are so many options to choose from. Some fan favorite options include german chocolate, pumpkin blondie, and the wildberry smoothie.
  It has many reviews, but almost all of them are five stars which implies that they have good customer service, and good coffee. Some reviews from their website state things like, "I had a hot German Chocolate coffee on Saturday. It was delicious. It was busy when we arrived but the staff was very friendly and fast."
  If you're looking for a job, this is definitely one you should consider because they hire teens, not just adults, and because it's new they're looking to hire people. 7 Brew Coffee is a business where there are two different drive-thrus on opposite sides of the building.
  The 7 Brew Coffee Shop is a nice place for everyone if you need to get coffee fast. It's also a good place to get a quick cup of coffee or any other drinks you and your friends would like. 
Donate to The Warrior Word
Your donation will support the student journalists of Sterling High School. Your contribution will allow us to purchase equipment and cover our annual website hosting costs.