House Of Gucci
While the brand Gucci may be an infamous name brand the history behind the upbringing of Gucci is not as glamorous. Gucci was created in 1921 by an Italian business man and fashion designer Guccio Gucci. The company was passed down from Guccio to his son eventually ending up in the hands of his grandson Maurizio Gucci.
A movie was recently released about the brand named "House of Gucci" to Peacock Network. The film is filled with suspense, revenge, and then ultimately resulting in the murder of Maurizio Gucci. The movie revolves around the time that Maurizio the grandson was the head of the brand in the 1980's. It begins with Maurizio inheriting the billion-dollar business and navigating his way around managing it.
It shows the relationship that Maurizio had with his ex-wife Patrizia Reggiani and their children. In the film Lady Gaga portrays the role of Reggiani as well as Adam Driver as Gucci. As the business grows and becomes one of the name brands to have, the inheritance that Reggiani and her children would receive would be millions of dollars, but she had concerns about her husband's loyalty. It is speculated that the cause of Gucci and Reggianis divorce is due to an affair that Gucci was having.
In 1989 Gucci decided to sell the fifty percent of shares he owned to a law firm that agreed to buy out the families shares withing the brand. With the speculation of an affair for years and Gucci selling the business thus resulted in his ex-wife Reggiani to be filled with jealousy and greed.
In 1995 a year after the divorce of Gucci and Reggiani something snapped in the now ex-wife.  She hit her breaking point with her ex-husband resulting in her hiring a hitman to kill her husband to ensure that she would still receive her shares from the business and his life insurance. In 1997 an anonymous tip was given to the police in Milan later resulting in the arrest of Reggiani and her being charged and sentenced to twenty-nine years but just after eighteen years she was released in 2016 for good behavior.
With the film being released on November 24, 2021 its reviews have already skyrocketed. Scoring sixty percent on rotten tomatoes and eighty three percent in audience scores.
I do not believe this film is for everyone as the style of the film revolves around money, greed and the life of the rich, but I do believe this film is worth the time of those who enjoy mystery and the motive behind those who commit murder.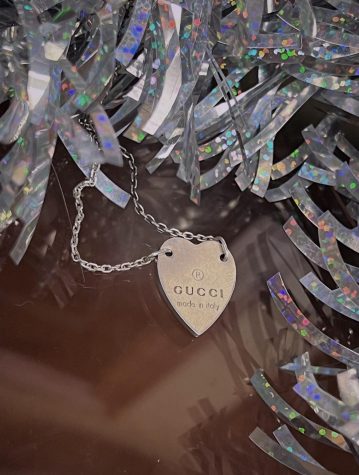 Donate to The Warrior Word
Your donation will support the student journalists of Sterling High School. Your contribution will allow us to purchase equipment and cover our annual website hosting costs.