Making New Year's resolutions
  The past couple of years have been tough on many people, so to end this bad streak, it's time to set goals and make resolutions for 2022. Resolutions are put in place because people tend to want to be able to do activities that they have never made the time to be able to do. While not everything can be controlled, who you are and who you want to be can be controlled so focus on changing into a person you want to become by setting goals.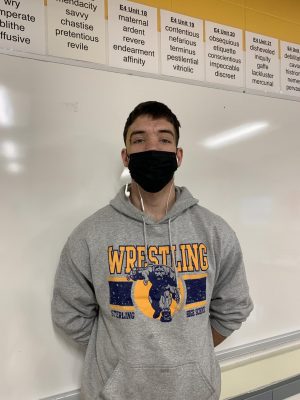 Create goals for 2022 based on what you think could help you grow as a person. To grow as a person, you could set a goal to make sure to learn something new every day. It is never too late to learn new things that will maybe help later in life. Depending on what you set your goals for yourself, you can become the best version of yourself. This may mean that you need to step out of your comfort zone by getting active, trying new sports, traveling to new places, or trying new foods. 
  Senior Libbi Kendrick's New Year's resolution is cutting out liquid dairy. Kendrick says "I'm always looking for better ways to improve my health, and enhance my lifestyle as a vegetarian."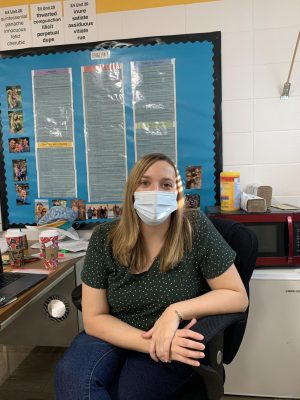 This is the year to learn how to play the guitar or learn to read tarot cards or even possibly become a kickboxer. What you are capable of is limitless, if you p
ut in the needed work ethic to accomplish those goals. The action of setting goals teaches a good lesson in self discipline. Self discipline can be shown by regularly being active despite the hardships faced. 
  Senior Dylan Howard stated that working out in the gum "helped me push through hard times in the year."
  While New Year's resolutions are usually about what you want for yourself, also try to set goals to help others. Everyone has had a rough couple of years, so this year should be about lifting up others as well. A goal this year could be to volunteer at soup kitchens more or to just simply have patience with everyone you come across and to be kind to them. 
 New Year Resolutions can apply not only to kids but adults as well. English teacher Hailey Farringer shares, "New Year Resolutions help to kickstart people at the beginning of the year and can help to hold them accountable for making progress. While I don't typically set a New Year Resolution for myself, I always have goals that I am trying to accomplish."
  Remind yourself that success is not a comfortable procedure. This year, try your best to set goals that are attainable and work hard every day to reach those goals.                    
Donate to The Warrior Word
Your donation will support the student journalists of Sterling High School. Your contribution will allow us to purchase equipment and cover our annual website hosting costs.